Eric Giza, M.D.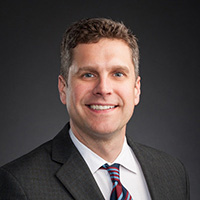 Eric Giza, M.D.
Dr. Giza is a Professor of Orthopaedic Surgery, Chief of the UC Davis Orthopaedic foot and ankle service and the UCD/Reno Orthopaedics Foot & Ankle Co-Fellowship director. He specializes in minimally invasive arthroscopy and complex reconstruction of the foot and ankle.
Dr. Giza is a former collegiate soccer player and has served as an assistant team physician for the United States Soccer Federation. He has also served as a medical information consultant and research committee chair for America's highest-level professional soccer league. Dr. Giza attended Temple Medical School and completed his residency training at the Harvard Orthopaedic Combined program. Dr. Giza completed fellowships in both Foot & Ankle and Sports Medicine
Dr. Giza currently serves the head team physician for the Sacramento Republic FC professional men's soccer team.
Dr. Giza's research interests include cartilage transplantation, arthroscopic approaches to lateral ligament stabilization, and Achilles tendon repair. He has published book chapters and journal articles on a range of Orthopaedic topics. Dr. Giza has a vast international speaking experience, and has presented and chaired meetings of the American Academy of Orthopaedic Surgeons, the American Orthopaedic Foot & Ankle Society, International Cartilage Repair Society and the Major League Soccer Sports Symposium.